KLUB NOOZ
Tell allkitties ize Winkwinks wif Mortimer!
Louise (cat of few words)

Drum roll pweeze! Da Tucker Bunch proudly announces the arrival of their baby sisfur Lily. Lily is a "mittens" cat wif lots of eggstra toes! She's 10 months old, mostly white with patches of tabby spots & stripes here and there, and the tail of a raccoon! She's absolutely adorable. Pictures available soon... The Tucker Bunch Tucker, Jason & Smokey (and now Lily) Smith

I wuld like tu anounz my wed-wink to Rascal. Weze gettin winked onna Apurrl 13th witch iz awlso Rascalz burfday. Effurykittie iz invited! Thur will be lotza gud fud and fun. Oprah Anne, happy bride tu be

We wentu Josie's burffdey party.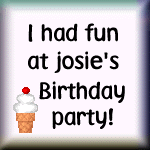 We waz in kittie jayle! Fangu tu awl da kitties dat senf in toonas fur da bayle. Wez gottid home diz murnin. Fank Bast!!!!Ani kitties dat haff tu goes tu kittie jayle, pees fin egztra toonas heer.
Mrs. Wiggles an Pouncer


@@@@@@@@@@@@@@@@@@@@@@@@@@@@

Attenshun all yu TGK's. Patches and Pauline are proud to announce the opening of thuh furst Store, at P&P's TGK Spandex Come and pick out something to wear fur yur winkwink at Easter. Patches, co-purrprietoress

Itz wid grate plezure dat Iz puttin upz da dimond colur dat Merlin The PhilosoCat gaffed myneownself at r wink-wink. Awl kitties gittin wed-winked, kin uzeit az der sumfing barowed.


Hihi all youze kittiez! We'ze bin wonfuring were everykitty wuz. Weze all fine. Did youze meet ourze noo sisfur Lily-Belle de cat frum H*ll? She's not dat noo any more, (sinze March when she came to disturb our peece) but we wanted to make sher youze all noo her. She has bigbig feet with lots of eggstra toes. And now she has a Wink-Wink - Sir Lewis Silverpaw, liddle broffur of Sir Triffan GentleKat of de Katnip Hut. Dere's no liffing wif de liddle brat dese deys. She will be a Princess when de get wed-winked. Hmmf. Some princess she'll make. Wif dose giant paws. Smirk.

the Potluck Picnic is finally set to go. You may also invite non-Meowsketeers.
Haf fun!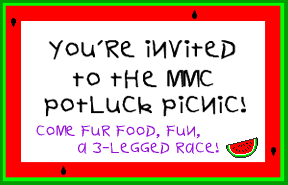 Hurry up and pack your bags, cuz a-way-we-go!
PS: Feel free to invite anykitty you want... but no d*gs!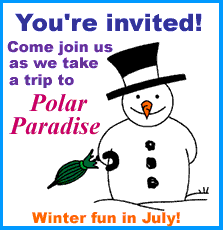 Awl Mizunfurstood kitty klub memfurs haff bin senf an inbitaychin tu a balintyne parti.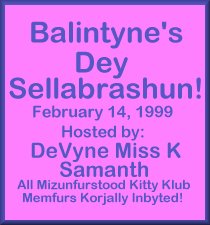 I wantid tu let y'all know dat I reesentlee got wedwinked. Hiz name iz Ernie, an we eeloped tu da Candary Ilandz on Febrewary 10, jusst befoor Valentinez Day. Ernie iz da sweetest, kindest, hansummest, mosst catsideratt cat Ize effur known, an weze furryfurry happee.
Sassy

Mine sisfur Laura wants effurrywun tu reed hur nooz:
Ralph de Ralf
r.p.c.c. noos

im nouwncin dat yew kin now sen kittie greetins from myne page.
Radar